Palmbomen II's new album Make A Film can be viewed as a faux crash course in film making plus the soundtrack to score your first movie. This beautiful double vinyl album comes with an extended step-by-step course on writing, directing and shooting your first film. To make it easy, Palmbomen II included twenty four tracks that set the right mood for different scenes, from "Medium Melancholy" to "Slightly Dark". Everybody could Make A Film.


Palmbomen II 'Make A Film' is distributed worldwide by Clone and available digitally through our Bandcamp page.




Hi my name is Kai and I was born in Dordrecht, The Netherlands in 1988 and grew up in the city of Breda. Not quite an exciting city perse but we have a lot of EDM foundation there. I grew up around the corner of DJ Tiësto (my driving instructor's daughter was married to him, it was that kind of small town thing) and I bought my first records in his record shopMagic Music (because at that time he still played vinyl I guess). My sister was in class with Hardwell and it was just a lot of electronic music all around (mainly trancewhen I grew up). That was not my kind of thing and I discovered a better record shop in Breda, there I found out about Bunker Records, all kinds of electroand other electronic music which made me buy synthesizers and drum machines.

When I was younger I had lessons in instruments like violin and piano and I was composing a bit on the piano with lined paper and all official symbols. I was just quite bored with this kind of classical playing and totally rediscovered music making and composing when I was a little older and worked with ReBirt and then Reason. This led me to real synthesizers and drum machines and all and I understood I really needed lessons and get educated and then took piano, drums, solfege, guitar and bass guitar lessons. I can't play any of them extremely well, but enough to record with.

Around my twenties I started my studies in music and got education in composition and music production in a kind of conservatorium in Utrecht, The Netherlands. Some of my classmates were Betonkust, Jacco Gardner and others, I still work with a lot of them. There I discovered how much I liked composition as my main tool and that I liked the limitations of older music gear with very little possibilities and that the harmonies really had to create the music, and not music production.

Nowadays I spend most of my time in Antwerp, Belgium after having lived in Los Angeles for the last five years. It's close to Breda again, so kind of close to home, which is nice in these times of uncertain traveling and all. Also Jacco moved here and lives around the corner. My friend and engineer Ilias moved here too and we started to build some music studios together. It's fun to be closer to home and to work with people in The Netherlands easily. It's different than my surroundings in LA but I'm still in touch with many people there. At the moment also composing music for a film there on distance. And people come over from LA that I met there and that I work with still.

The music for this album was composed for different films I worked on and it mostly didn't reach the final cut or never in the form it got here on this album. I made those songs in Los Angeles, in The Netherlands and while traveling with mostly my liveset which is a Akai MPC1000 as a sequencer and just three synths, my Roland JV1010 and a Korg EX-800 and an x0xb0x. Combined with some tape and simple effects.

All this music was made in the years 2016-2019. I remember being in snowy mountains around Los Angeles where I worked on some tracks for a short documentary about New York disco music sound systems and the opening track on my album was made at that time but never used. I composed "Sad Piece" for someone last year and a lot of tracks were made around the time I was composing music for the film Jawline (a film about social media kids) that premiered on Sundance in 2019. The record is kind of a mixed bag like that with loose ends which never came out on any records and which were intended for film. Now it seemed exciting to present them again for people to use for films.

It's of course kind of a joke to present a course in film making based on this music, but I like to give the music away to people and let them use it to create something. That is also in the end the thing with this package, people can use it for whatever they like, as long as it's not a commercial project.

Influences in this all are groups and composers like Tangerine Dream, Arvo Pärt, Enya, Larry Heard, Slowdive and Philip Glass, and I listen a lot to old new age cassette tapes, Sounds Of The Dawn posts amazing collections of these online. But I also listen to modern musicians like Kate NV, Molly Nilsson, Dean Blunt and many others. And it inspires me to see film or series and to make music to that directly or indirectly, like I really made my first Palmbomen II album seeing X-Files episodes and that was a fantastic inspiration.

At this moment I'm finishing building some studios to record and master and color music. We just bought an old large seventies Harrison mixing console, the same exact type Thriller was made on but also many of the Abba albums. This one specifically was from film composer Harold Faltermeyer who made the "Axel F Theme" (Crazy Frog for younger readers LOL) on this exact mixer.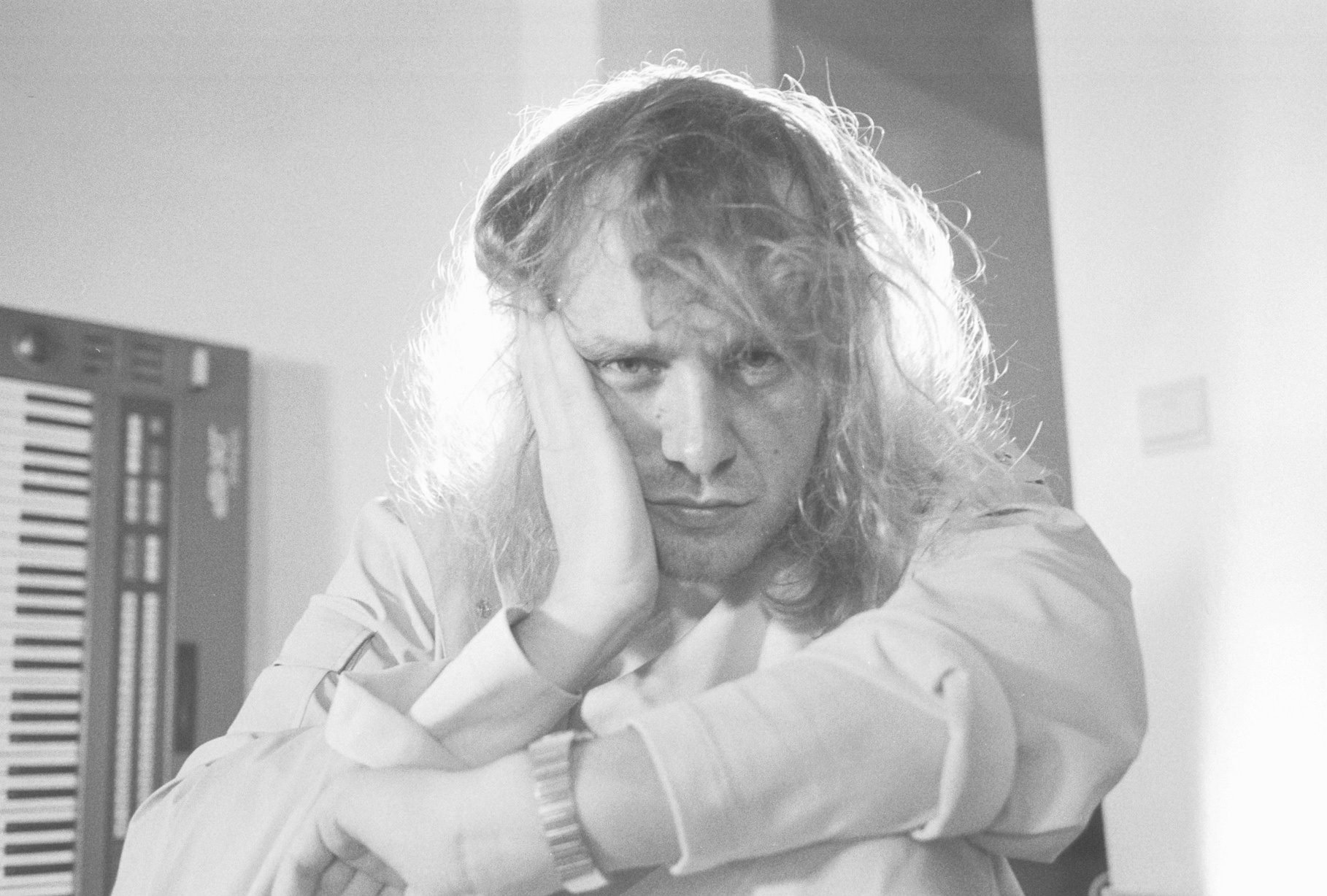 photos by Lucas Laujedo